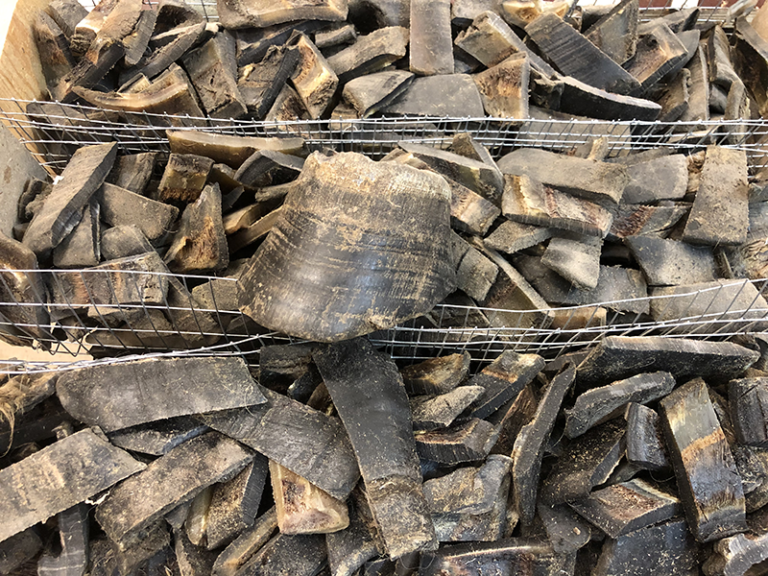 THE PROCESS OF

HOOF OF HORSES
The hoofs can be black, yellow and striped.
The hoofs have to be boiled for 10 hours in a big pot.
Then they need too be cleaned and flattened out
while they are still hot or about 100 degrees.
After they have cooled down we cut them
down
into right sizes for us and dry them
for a year and a half.
Then they are ready too be used.