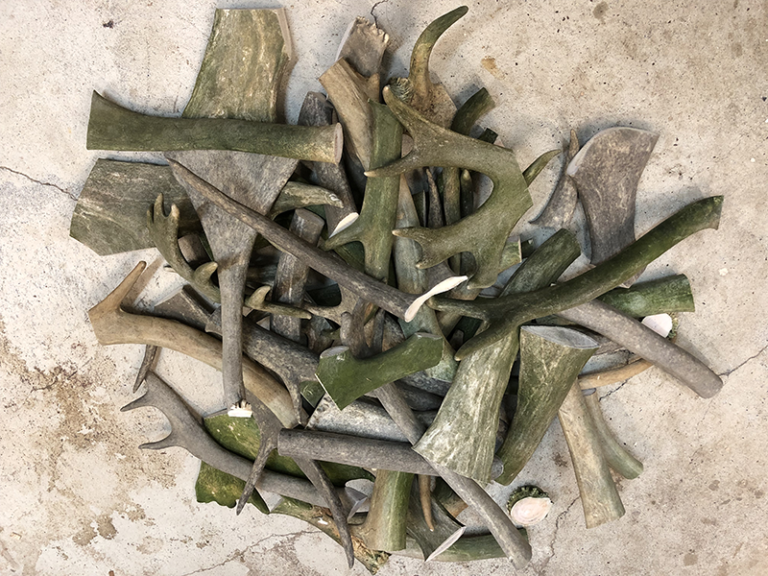 THE PROCESS OF REINDEER HORN
Reindeer have been in Iceland since 1771,
they were imported from Norway.
They loose their antlers once a year.
So Palli and Soffia and their friend hike in the beautiful
highlands of Iceland collecting the antler that sometimes
have been laying in the ground
for decade's picking up
the various colored lichen that burns into the antler.
They can be for example red, green and brown.