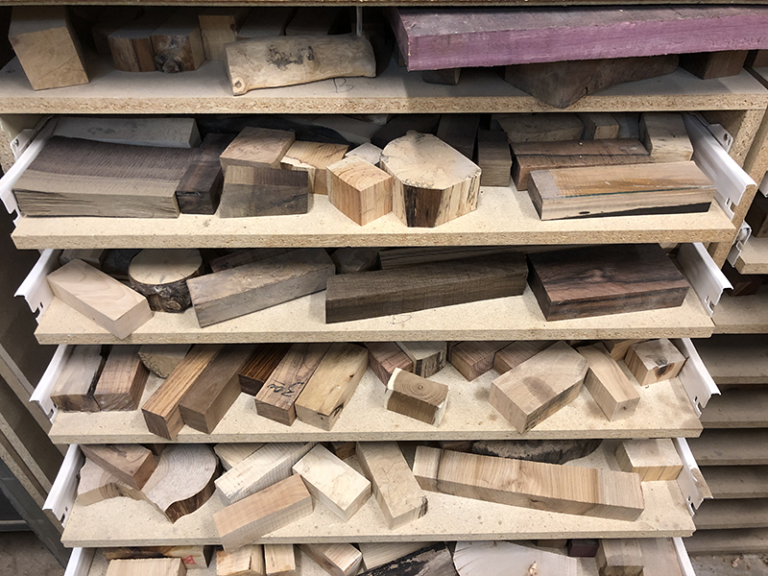 THE PROCESS OF WOOD HANDLES
We have an old joke in Iceland:
" What should you do if you get lost in an Icelandic forest" ?
The old answer is "Just stand up".

Today this is not the case many people have big gardens
with very high trees that need to be thinned.
Palli and Soffia are always on the lookout for such gardens
and help the trees become beautiful handles for their knives.